home » furniture » nursery furniture » cribs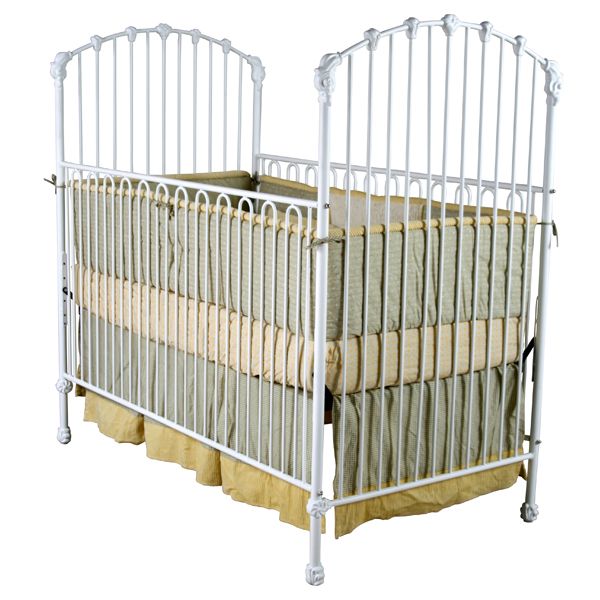 Classic Arched Iron Crib
$5.00 - $1,780.00
Product Description
This iron crib has a vintage design with modern functionality. Beautifully handforged by talent craftsmen to meet all current safety standards. Crib features several different mattress levels (7.25", 8", 9", 12.25", 13.25", 15.5") and stationary sides.Select from multiple finishes that are available. Please Call for more information on finishes available

Dimensions: 30.5 W, 54.5 L, 52.5 H"

All Cribs are now made with a stationary Side-Rail.

Classic crib with castings.

Shown White Matte

Each item is custom made to order so please allow approximately 10-12 weeks before shipping.
42906

Your Price: $1,780.00

Swatch Sample
Your Price: $5.00