home » decor » tissue boxes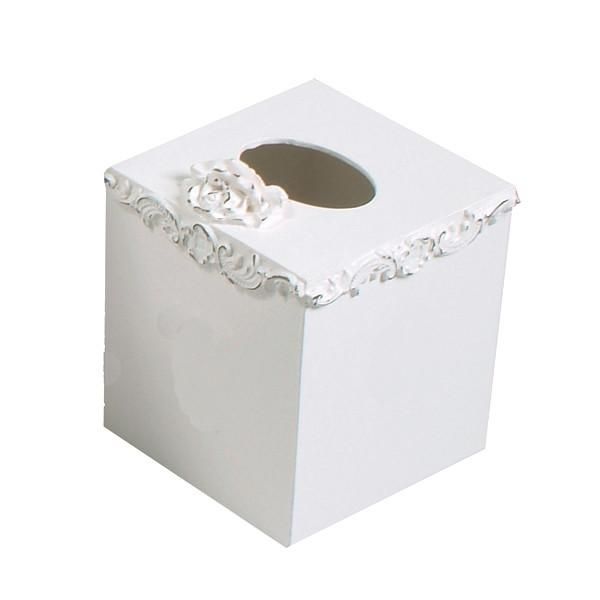 Bella Keyhole Tissue Box
Product Description
The Bella collection invites you to an age of romance. Romantic appliques of floral designs are featured on this shabby chic nursery tissue box cover. The Bella keyhole tissue box is a decorative tissue box cover that is embellished with attractive keyhole appliques on all sides and a charming rosette on top for the ultimate shabby chic collector.

Size: 5W x 5L x 6H

Fits most boutique tissue boxes.

available in 6 cottage chic colors.

Made in the USA.

These items are custom handmade to order. Please allow approx 4 weeks for production.