home » bedding » bella notte linens » baby bedding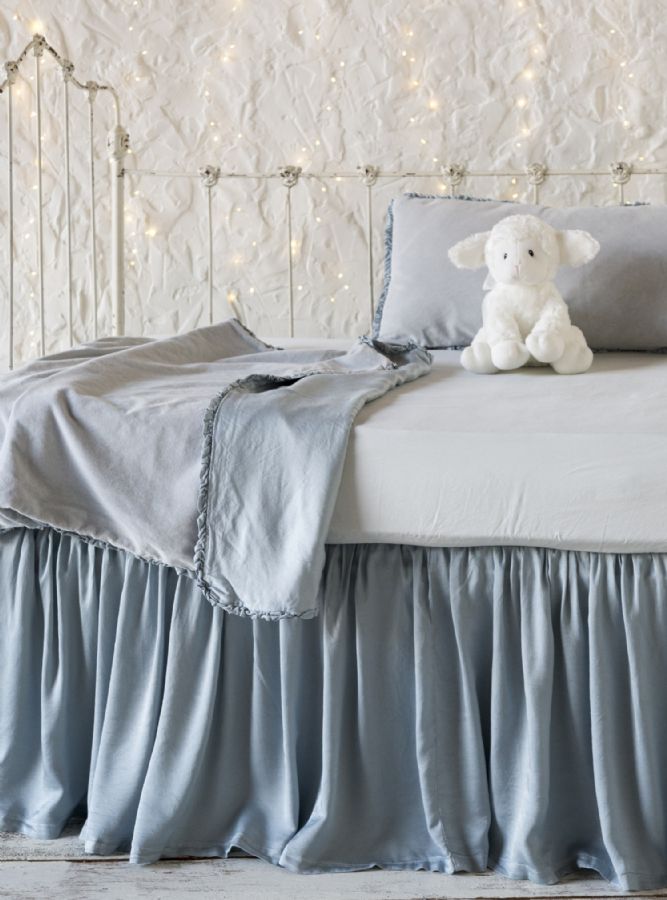 Cloud Baby Bedding
$8.00 - $212.00
Product Description
This romantic line of easy to care for, luxury linens is available in a diverse palette of colors and textures, compatible with every decor and lifestyle. Made from low impact and non-toxic dyes. All are machine washable. Many options available. Please contact us for details.

Shown all in CLOUD:<-Helane Kidney Pillow, (disc)

-Helane Baby Blanket,

-Madera Luxe Crib Sheet,

-Satin Crib Skirt

-Isabella Accent Pillow(Discontinued Item)

-Linen Whisper Kidney in Cloud (Kidney pillow discontinued)

Made in the USA. Machine Washable. Please allow approx 4-6 weeks for production time. Bella Notte products are exquisitely crafted by the hands of master sewers, and garment dyed to order in an artisanal dye house. Due to the special quality of our hand-mixed color palette, tonal variation will occur and is part of the natural beauty of our unique dye process.