home » furniture » for the home » bedroom » beds » bunkbeds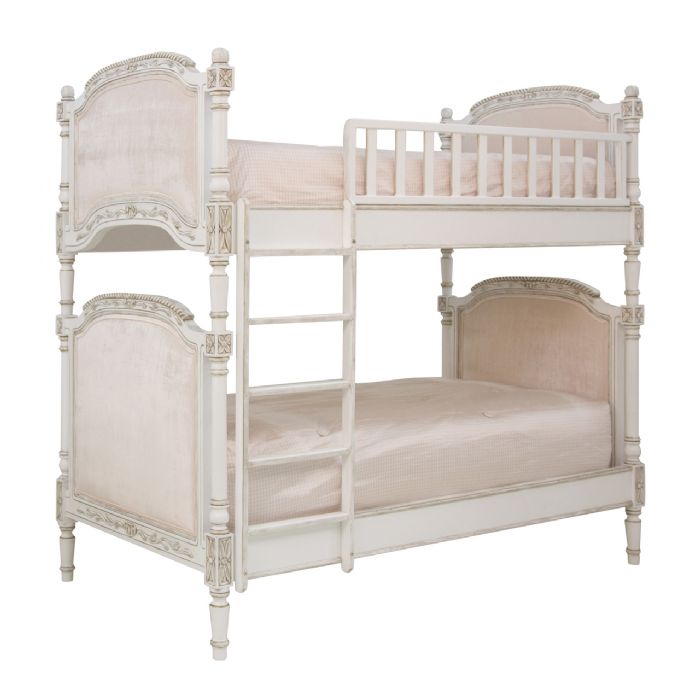 Josephine Upholstered Bunkbed
$5,500.00 - $7,910.00
Product Description
Decorating the nurseries of celebrities and royalty around the world, AFK remains dedicated to creating a nurturing environment for the most important child of all- yours! AFK is handcrafted and hand-finished using waterbased, non-toxic paint in a state-of-the-art facility in the USA.

Shown in Versailles Cream with Empress Pink velvet fabric.

COM Fabric Yardage Requirements:

15 yards : 10 yards for head and foot boards 5 yards for slats and platforms

Please allow 10-12 weeks for production of these custom made to order items. Additional freight charges may apply. White Glove Delivery Service is recommended for most items.
Josephine Upholstered Bunkbed
As shown Versailles Cream with Empress Pink Silk Velvet
Your Price: $7,910.00

Josephine Upholstered Bunkbed-COM
COM Fabric


Your Price: $5,500.00