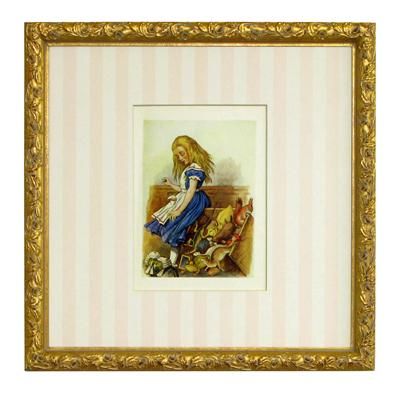 Alice in Wonderland I Framed Print
Alice in Wonderland I Framed Print
Product Description
Fall down the rabbit hole with Alice and meet her whimsical friends while reminiscing moments from the fantasy story of Alice in Wonderland with this delightful print. This gorgeous print features a gold frame with a pale striped pink mat, for a beautiful antique feel. Child friendly plexi-glass is used to protect the print so there are no worries about broken glass in your child's room. Frame is hung by brackets.

Dimensions: 13 1/2"W X 1/2"D X 13 1/2"H.

Usually ships in 4 weeks.