home » clothing » special occasion » cardigans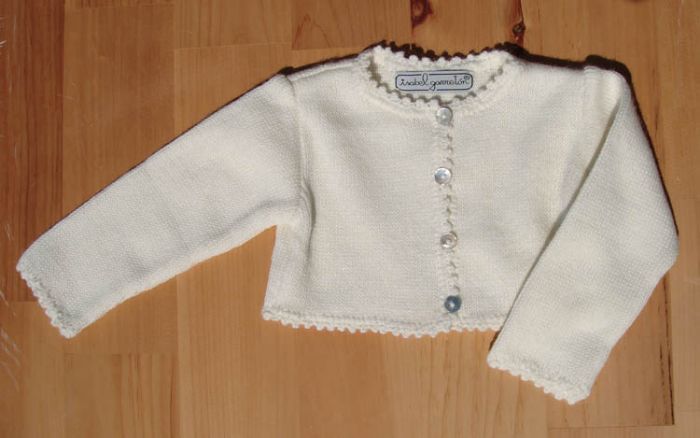 Cardigan - Traditional
Product Description
-Knitted cotton bolero

-Crochet edges

-Mother of pearl buttons

-Available with long or short sleeves

-Available in WHITE or IVORY

Items usually ship within 3-8 weeks. Please specify date needed by at checkout.

*Please Note: We carry the entire Isabel Garreton Collection. If you do not see what you are looking for, please contact us at info@bibismv.com for questions or to place your order.