home » bedding » baby bedding » cradle bedding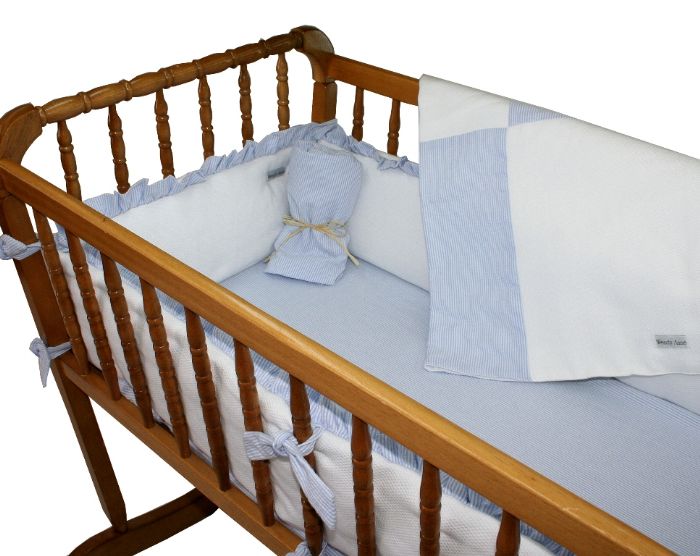 White Pique with Blue Seersucker Cradle Bedding
White Pique with Blue Seersucker Cradle Bedding
Product Description
Lay your precious little one down to sleep in a special place just for her. Wendy Anne cradle bedding is designed for a custom look at reasonable price, providing beautiful dressing for your cradle that compliments your existing design as well as ensuring a cozy place for baby.

Classic 100% cotton white pique with 100% cotton blue seersucker contrast and sheets. Blanket has 100% cotton white flannel backing.

Bedding fits most standard cradles, with ties every 18"to secure bedding to cradle

Set includes: One piece bumper 8"x 108"with 100% polyester fiber-fill, matching 30"x40"receiving blanket with flannel backing and two fitted sheets.

Please allow 2-3 weeks for delivery.