home » furniture » for the home » dining room & kitchen » dining chairs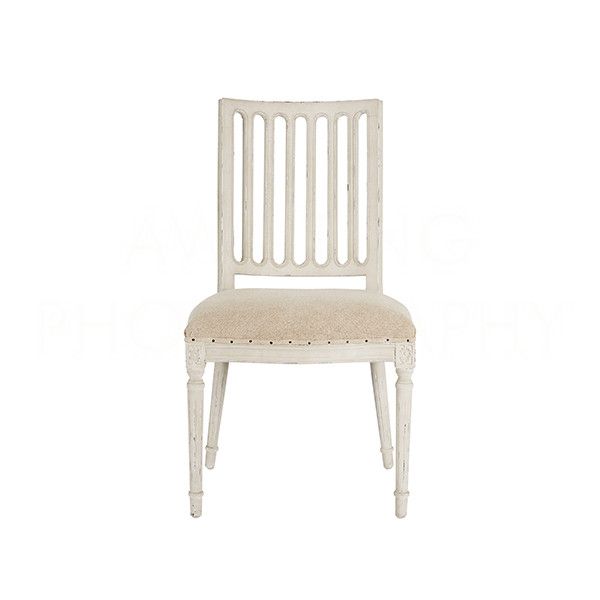 Le Notte Dining Chair Pgtl
Le Notte Dining Chair Pgtl
Product Description
Surround your dining table with this beautiful Le Notte Dining Chair Pgtl. The waxed white plush seating of the designer furniture along with the long vintage-inspired wooden stands and the barred wooden back is perfect for any type of dining table.

Color: Parker Gray

Fabric: 100% Linen

Dimensions: 38H X 21W X 20D

Please allow 2-4 weeks to ship.